Sewer Lateral
Replacement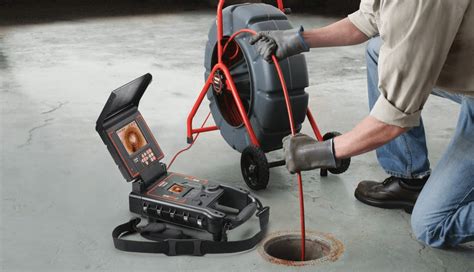 What is a Sewer Lateral Replacement?
Unknown to many homeowners and sellers is that a lateral sewer line replacement must be completed prior to closing on sale of a property. This isn't universal yet, but in many counties this has become a standard requirement.
What to expect with a lateral sewer line Replacement:
A permit to be pulled for the required inspection. Fee is to be included in the plumbers final bill and the permit will be pulled by the professional.
An inspector and city official are both to be at the inspection.
A camera will be used to access the piping to visualize the condition of the system. The video will be submitted with the paperwork at the end of the inspection.
the property will receive a compliance certificate  which is good for up to 20yrs once city inspection is passed from EBMUD 
We will always give you an estimate before we start the job and always double check, clean our work area, and test run all our work before we leave any job. Our plumbers are always ready with quick response offering professional service and reasonable pricing in drain, sewer cleaning and emergency water, gas, plumbing services.
Thumbs-Up Rooter & Plumbing is a full plumbing service, serving the entire Bay Area including Oakland, Berkeley, Alameda, Hayward, Richmond, Moraga, Lafayette, Orinda, Walnut Creek, Concord, Alamo, Dublin, Pleasanton, San Ramon, San Francisco and further out with same day appointments.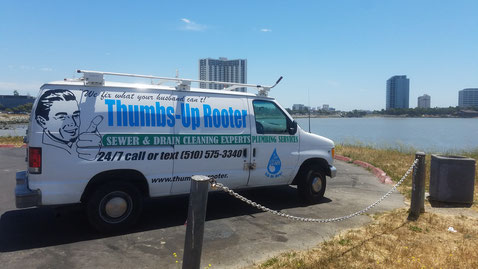 What is a lateral sewer line?
A lateral sewer line is the piping that connects the sewer system under a home to the main wastewater sewer line of the city. Although the city is typically responsible for the main line, homeowners are responsible for maintenance and repair of the lateral line. A lateral sewer line inspection will provide both buyers and sellers information on the condition of the lateral pipe, something that is commonly forgotten or unknown to homeowners. If the inspection shows need of repair or replacement, buyers and sellers can mutually agree and build into the contract who is responsible for the work and finances of the repair/replacement and expected repair must be completed within 6 months of the inspection.
Sewer Camera Inspection
For many homeowners the same drains or pipes tend to back-up, leak and continuously cause problems. If you have been suffering from repeat drain, pipe or sewer problems we have the most effective solution to your problem – a video camera inspection. With this video technology expert plumbers are able to examine your home's pipes and lines – even in the hardest to reach areas – and can quickly and accurately identify the cause of your issues.
With video camera inspections we can identify:
Waste back-ups
Tree root intrusions
Grease blockages
Debris
Minor and major cracks
and more!
Once the problem is identified our plumbers will fix the issue and leave your home with your pipes and lines in full working order.